28 August 2014

Yesterday the federal government announced it would continue the successful high school chaplaincy program by providing funding to state and territory government.
However, both the ACT (and South Australia's) demand that the program have secular counsellors is an overreach. Read our media release.
Last week the Victorian government officially updated its Special Religious Instruction policy and Ministerial Direction relating to prayer groups and bible studies.
You can read the new wording of the policy in ENews today in our blog post on the issue.
Last week we reported on ACL's Managing Director Lyle Shelton's opening address to a senate inquiry arguing against a bill wanting to recognise overseas same-sex marriages. (Read it here if you didn't get a chance).
This week ACL's Katherine Spackman, in a radio package, captures some of the comments from other church ministers at the inquiry. Listen here.
She also interviewed Mission Australia's CEO Catherine Yeomans on a new housing approach helping homeless men. Listen here.
Also, speaking of the radio program, this is Katherine's last radio program for the ACL as she leaves us tomorrow after three and a half years service.
We wish her all the best on her future endeavours. Daniel Simon will be stepping in the interim on The Political Spot whilst we find a replacement.
Finally, don't forget to check out Lyle's regular column this week Would the real Senator Hanson-Young please stand up?
ACL Team


Would the real Senator Hanson-Young please stand up?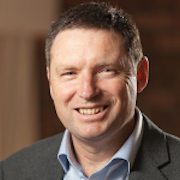 By Lyle Shelton
Last Thursday I was giving evidence at a Senate committee examining a Greens Bill to recognise overseas same-sex marriages.
I was presenting with a group of representatives of the Roman Catholic, Baptist and Presbyterian churches. We explained why changing the definition of marriage was a bad idea for the rights of children to know and be loved by their biological parents and why it was a threat to free speech and religion. Read more.



ACT govt demand for secular counsellors in chaplaincy scheme is secular overreach

The Australian Christian Lobby said the ACT government's refusal to administer the school chaplaincy program unless the scheme allows secular counsellors is an overreach.
ACL's Managing Director Lyle Shelton said he welcomed news this week that the federal government will provide funding to the state and territory government to administer the program.




On Thursday 31 July, the Minister for Education the Hon. Martin Dixon MP announced on ABC radio that he had directed his department to withdraw the elements of the Policy that were the subject of the Complaint. The Minister said his department over-reached in the drawing of the policy that addressed lunchtime activities of students.



Government ministers clarify policy on religious freedom in Vic schools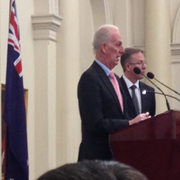 Earlier this week, ACL's managing director Lyle Shelton and Victorian director Dan Flynn were invited to attend a government briefing for Christian leaders across Victoria to discuss the issues of faith and freedom in the state. The event was aimed at clarifying the Coalition government's position on freedom of expression and religion, which has come under question by some Victorians in the past few weeks.



Church reps give evidence at senate inquiry into same-sex marriages

Last week church leaders from a number of denominations gave evidence at a public inquiry against the idea of recognising overseas same-sex marriages. The ACL's Lyle Shelton also spoke at the inquiry. The following radio packages features some of the comments made on the day.



Mission Australia on new housing approach helping homeless men

Catherine Yeomans is the CEO of Mission Australia. In this interview with the ACL's Katherine Spackman she talks about the success of a new housing approach to help homeless men secure and sustain long-term housing.



ACL National Conference - October 24-25th

These are challenging times globally and domestically. Now more than ever, our voice is needed which is why you should consider attending ACL's National Conference, Speak Up.
ACL is honoured to have the Leader of the Opposition, the Hon Bill Shorten, as our keynote speaker. He will join a stellar line-up of top quality speakers who will inspire us about our responsibility to bring justice and compassion into public policy.




In this week's edition, ACL's managing director Lyle Shelton welcomes the Australian Government's announcement of 4,400 refugee places for Christians and Yazidis fleeing ISIS violence. He also weighs in on the debate regarding legalising cannabis for medicinal use.




In the last week, the ACL has been quoted in the media on the ban on prayer and Bible study groups in Victorian public schools being lifted.



What you told us...

Great work Lyle and ACL for your work at the inquiry. We totally appreciate your representation on behalf of the Christian community. Brian Bernays, Tamworth



For the diary - a selection of upcoming events

31 August - Q&A Panel, Refugees and Asylum Seekers, NSW
3 September - Webinar, The impact of gambling on families and young people, All states
6 September - Seminar, Fight the Good Fight, ACT (ACL's Lyle Shelton speaking)
12 September - Political Q&A, WA (ACL's Rhys Vallance speaking)
24-25 October - ACL National Conference, ACT
26-27 October - National Leader's Prayer Breakfast, ACT
27 October - Theology @ the Pub, State Election Special, VIC
28 October - Migration and Asylum: Towards a Better World, VIC
31 October - Conference, Freedom of Religion, QLD
14-16 November - Conference, Caring for the garden in a fallen world, NSW